Conference, Saturday, October 21, 2017, 10:00 am – 5:00 pm*
University of MN, Keller Hall, Room 3-210, 200 Union Street SE, Minneapolis, MN
*Registration: 9:30 am / Lunch will be provided
Conference is free and open to the public. Advanced registration is requested.
---
People under oppression suffer from three types of violence (Johan Galtung)
Structural violence  Direct Violence  Cultural Violence
as in Genocide, Apartheid, Ethnic Cleansing (Raphael Lemon)
Join us as we (1) commemorate the 100-year Palestinian resistance to Israel's settler-colonial project and (2) explore the similarities in violence used against Palestinians, African Americans, and Native Americans and their methods of resistance.
---
Speakers:
Philip Weiss

Mondoweiss.net

Dhoruba bin Wahad

Black Panthers

Nadia Ben-Youssef

Adalah Justice Project

Alan O. Gross

American Indian Movement

Jennifer Bing

AFSC, No Way to Treat a Child

---

Raven Ziegler

Lakota Sioux Activist

Erika Levy

Jewish Voice for Peace
---
Please register here
---
Sponsoring Organizations: MN Break the Bonds Campaign, Women Against Military Madness – Middle East Committee, Anti-War Committee, Middle East Peace Now, Jewish Voice for Peace – TC, National Lawyers Guild, American Muslims for Palestine, Students for Justice in Palestine, Minnesotans Against Islamophobia, Socialist Action.
---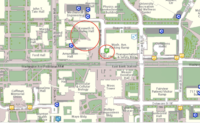 http://mn.breakthebonds.org/wp-content/uploads/2017/09/UM-East-Bank-Keller-Hall-300x184.png 300w, http://mn.breakthebonds.org/wp-content/uploads/2017/09/UM-East-Bank-Keller-Hall-768x472.png 768w, http://mn.breakthebonds.org/wp-content/uploads/2017/09/UM-East-Bank-Keller-Hall-627x385.png 627w, http://mn.breakthebonds.org/wp-content/uploads/2017/09/UM-East-Bank-Keller-Hall.png 1526w" sizes="(max-width: 200px) 100vw, 200px" />